Diverse Roles and Digital Marketing Salary in India
The digital marketing sector is growing and changing with chances right now, as every business and individual strives to make a digital footprint on the vast global web. Online spaces have evolved into powerful branding, advertising, and marketing platforms, resulting in an increased demand for ninjas that can navigate this terrain. If you work in or want to work in this fast-paced, creative, and demanding sector, keep reading to learn about the greatest career opportunities and digital marketing salaries in India. You'll discover all you need to know about digital marketing salaries in India in this guide. If you're considering a career in online marketing or simply want to know how much a digital marketing salary in India is, you'll find a lot of useful information in this article.
Role of Digital Marketing?
Digital marketing courses teach you how to establish, grow, and maintain your brand's online presence across all-important digital channels (which is known as Online Reputation Management). Businesses nowadays rely heavily on their internet presence, reviews, and client testimonials.
Learn about the 15 Must-Follow Digital Marketing Trends
Why Choose A Career in Digital Marketing?
In digital marketing, techies, creatives, and business experts all have priorities. It's best to concentrate on one or two things to excel in and learn more from there. Managing may be a good fit for you if you have prior business or communications expertise. This is an exciting and ever-changing area where there is always something new to learn. You'll never get bored working at an agency since you'll be dealing with a variety of consumers all of the time.
Learn the nitty-gritty techniques and tactics of digital marketing in 12 weeks with the Best Digital Marketing Master Course
Master these skills to get a high digital marketing salary in India.
Here are five of the most crucial talents you'll need to make yourself a viable candidate for a career in digital marketing that pays well.
1. Search Engine Optimization (SEO)
SEO was listed as a necessary skill to make successful marketing campaigns. Technical SEO abilities, such as server-side settings, sitemaps, and server response codes, are required to compete for earning a good digital marketing salary in India. Furthermore, successful applicants should have used Moz, SemRush, and other tools to analyze consumer search habits and the competitive environment.
2.Pay-per-click
Search Engine Marketing (SEM) is a necessary skill for 7% of the digital marketing firm. Pay-per-click is one of the most significant and rapidly expanding aspects of SEM (PPC). To showcase your talents in this area, you must demonstrate that you have the research and analytical capabilities necessary to develop and implement a solid PPC strategy aligned with a larger marketing strategy.
Find out the Top 3 Digital Marketing Courses in India
3. Mobile marketing
To demonstrate value in this area, you must first grasp how mobile marketing varies from desktop marketing and explain why this is important to the rest of the company. Furthermore, a digital marketer should understand mobile development to interact effectively with the design team and establish a coherent mobile marketing plan that complements other online and offline initiatives. Finally, get to know its jargon, which includes terms like SMS marketing and responsive design.
4. Email marketing
You must be capable of more than just sending out standard messages. You must optimize your email marketing by developing an effective plan, rigorously testing, and tweaking content depending on what performs best. Today's marketers must also understand how to develop distribution lists and use email nurturing to increase their company's prospects.
5. Social media
According to the Digital Professional Institute survey, 10% of the firms cited social media expertise as necessary for applicants, and this doesn't simply mean having an active personal Twitter account. To assist their brands and achieve their marketing goals, digital marketers must learn how to build a strong social media presence.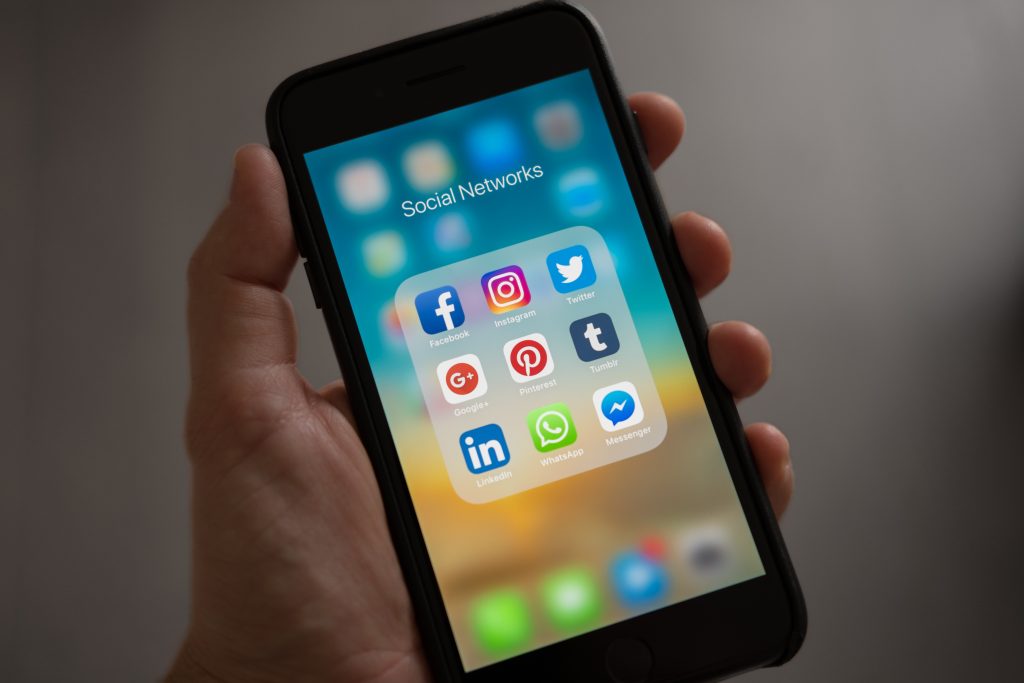 Levels of Digital Marketing Salary in India
Here is a comprehensive reference to a digital marketing professional's typical career path. It also talks about the duties and responsibilities and the digital marketing salary in India.
1. Freshers
A search engine marketing specialist with less than one year of experience earns an average of 2,80,000 a year as an entry-level digital marketing salary in India. The typical digital marketing salary in India for a fresher/starting level is around Rs 3.0 Lacs to 4.0 Lacs per year. It will be determined by various other criteria such as talents, organization, and job location.
2. Digital Marketing Manager
Out of all digital marketing managers in other industries, digital marketing managers at IT businesses, Internet companies, and digital marketing agencies earn the most. However, this job necessitates a greater degree of expertise and a solid understanding of digital marketing to effectively coach, manage, and lead others. In addition, this position comes with a lot of experience at different levels, such as digital marketing lead and assistant manager DM.
Job Roles And Responsibilities
SEM, PPC, SEO, content marketing, and email promotions are just a few of the online marketing activities that a DM manager should know. These are some of the skills that a digital marketing specialist must have, which are crucial to the job. The list of actions performed by the management on a regular/daily basis is shown below.
Digital marketing campaigns are planned, organized, and executed.
Managing paid marketing campaigns on a monthly/quarterly basis, including budgeting and spending.
A thorough grasp of SEO, with a focus on high-volume search regions and a high conversion rate.
The DM manager should be a performance marketing specialist.
Track and evaluate performance across all digital marketing channels (ROI and KPIs).
Discover industry trends and insights, then use the information to improve your budget and performance.
The DM Manager should be attractive, well-spoken, and a marketing expert who is up to date on current marketing trends. In addition, he should be a whiz with statistics and have a solid grasp of the corporate world.
Salaries for Digital Marketing Managers in India
In India, the average digital marketing salary in India for a manager is Rs. 8,09,777. This position requires someone with 4–8 years of experience. Other criteria such as industry, qualification, digital marketing certification, and home city all play a role in determining compensation. A DM manager's pay ranges from $4,000 to $80,000 per year. As previously stated, a person's pay is influenced by a variety of variables. For example, a person with similar abilities in a tier 1 city like Mumbai will earn more than someone with similar skills in a tier 2 city.
3. Pay Per Click Analyst
PPC Analyst, also known as SEM analyst, is one of the most in-demand internet marketing positions. The firm will rapidly recruit someone who can demonstrate the ability to earn profits equivalent to or higher than the investment. It is because, after seeing organic results, businesses want to test the waters with sponsored advertising. With a solid understanding of campaign creation and the psychology behind consumer clicks, individuals may easily land the position they desire at the appropriate wage.
Job Roles And Responsibilities
PPC executives must possess excellent technical and analytical abilities.
They are in charge of Google Ads – search & display, Bing & other Ad networks, paid Ad campaigns.
A PPC specialist must also handle ad campaigns on social media sites like Facebook, Linkedin, Quora, etc.
The primary responsibility is to maintain keyword bids, check daily and monthly budgets, and improve quality scores.
In addition to the abilities mentioned above, candidates familiar with analytics tools such as Google Analytics or other reporting tools are desired.
Digital Marketing Salary in India for PPC Analyst
In India, the average compensation for a PPC analyst / PPC executive is around Rs. 2,50,000. This position requires a candidate with about one year of experience. Freshers with a strong grasp of PPC or those who have completed a few months of internship may also expect to get paid similarly. Salaries for PPC Analysts might rise to rupees 6,00,000 as they gain experience and understanding. A team leader or assistant manager is the next step up. Because it includes money management, there is a high need for effective SEM/PPC specialists. Many digital platforms are going toward monetization, and if you're good at managing Pay Per Click, you'll be able to earn more of it.
4. Specialist in Search Engine Optimization
SEO will always be the evergreen digital marketing technique, regardless of what new digital marketing methods emerge. Search Engine Optimization (SEO) is the most effective approach to attract sustainable, long-term, and high-converting visitors. It is a combination of customer-driven search engine optimization and subtle but purposeful marketing. You should be familiar with SEO tools such as SemRush, Google Analytics, and Search Console. It is one of the most advantageous sectors for specializing.
Individual wages are mostly determined by experience and expertise. The pay scale may be on the average scale for a novice, but as one has a greater grasp of the subject, the pay scale continues to rise. As a digital marketer, you'll be skilled in various areas, and you'll get compensated for all of them.
Job Roles And Responsibilities
Ranking algorithms must be well-understood by search engine analysts.
They must be an expert in technical SEO.
Improving the user experience and adhering to Google's guidelines.
Part of the work is determining the most relevant keywords for the company and generating informational material around those keywords.
It's crucial to know how to use numerous optimization tools like Google Search Console, Ahrefs, SemRush, and Similarweb. Google Analytics, Omniture, and Comscore are examples of performance measuring analytical tools.
Digital Marketing Salary in India for The SEO Analysts
The salary of an SEO fresher is lesser than that of a PPC analyst. However, this is only true at the outset of a career. In India, a Search Engine Optimization executive earns around rupees 2,20,000 per year. This position is suitable for someone with 1–2 years of experience. SEO interns are paid approximately $15,000 per month in places like Mumbai, Bangalore, and Pune.
Similar to a PPC analyst, wages can rise to rupees 8,00,000 as abilities improve. This position requires a manager-level professional with a strong understanding of organic growth. A compensation of $15,000,00,000+ is paid to an SEO specialist who has demonstrated remarkable growth for the company. When compared to PPC, the need for SEO specialists is smaller. The bulk of SEOs strive to improve Google results, but PPC experts work on many platforms such as Linkedin, Facebook, and Instagram.
5. Content Marketing
Copywriting, blog posts, videos, podcasts, visuals and graphics, campaigns, and email newsletters are all examples of content on the internet. To handle these many types of content, content marketing managers must lead individuals using their domain experience and leadership abilities. This function is handled by SEO in certain organizations, but with the massive expansion of information on the internet, this job requires a specialized professional.
Job Roles And Responsibilities
Generating, refining, and marketing content to meet our company's objectives.
Content marketing to boost brand recognition, website traffic, and conversion goals.
Content marketers must have the ability to supervise all marketing content activities to promote consumer engagement, brand consistency, and a good customer experience.
Candidates are primarily responsible for the company's website, blogs, copy, and all communication from and about the company.
Increase web traffic by managing content distribution across online channels and social media platforms.
Digital Marketing Salary in India for Content Marketing Executive
When compared to an SEO executive, the salary of a content marketing executive is greater. Because content marketers not only produce but also promote content, they have two jobs in one. In India, the typical salary range for a content marketing fresher or less than 3 years experience is rupees 2,00,000 to 4,00,000. On the other hand, the typical income for a content marketing manager in India is around Rs 6,50,000, while the maximum range is close to 1 million rupees. There are also openings for content marketing head positions, which demand 8+ years of expertise and pay between 10,00,000 and 20,00,000 rupees per annum.
6. Digital Marketing Freelancers
A freelance digital marketer is a professional with the abilities and experience to provide clients with internet marketing services. Freelancers often work from home and provide support to customers via Skype, email, and other online collaboration tools. Unlike digital marketers who work as part of a larger team, freelancers must possess a diverse set of abilities to meet all clients' demands. The hourly rate and the number of billable hours per month determine how much digital marketing freelancers may make each month. The usual hourly fee is between $50 and $200.
Frequently Asked Questions
Q1. Will digital marketing be in demand in the future?
Organizations are shifting to digital marketing in response to the growing importance of web media to achieve immediate results and increased profitability. As a result, digital marketing experts are in great demand, especially those who have earned a qualification in the field.
Q2. Who are the persons who thrive in this field?
A profession in marketing may be pursued by a wide range of people, depending on their interests. Although having a strong technical background isn't always required, you'll be far ahead of the competition if you know a little about web design or coding.
Q3. What is the best way to become a digital marketing expert?
If you have a history in marketing management, copywriting, web development, or even design, you already have many transferrable abilities that can help you succeed in digital marketing. However, to create your distinctive digital presence, you'll want to start working on your branding and building a portfolio. If you wish to work in this profession, you need to study a recognized digital marketing course.
Conclusion
To be a truly excellent digital marketer, you'll need to design effective inbound and outbound digital tactics, assess them regularly, and apply the results to improve. Thus, a job in digital marketing is a fantastic choice. Demand for all types of digital marketing positions is increasing, and this trend is anticipated to continue for many years. In addition, companies will have a growing demand for digital marketing specialists as the global economy shifts online.
As you can see, not all roles in digital marketing are created equal. Marketers with a diverse set of abilities get paid more than specialists in a single field. If you want to get a six-figure income, you should leave digital marketing and pursue a management role. It will allow you to advance to the position of chief marketing officer or marketing manager in the future. You have additional options as a digital marketing professional that might result in greater pay. For example, you may work as a freelancer or create your digital marketing agency and work from home.
Remember that the capacity to generate outcomes is the most significant aspect that might impact your pay or income (when running your own business).